Airgap
Airgap is an intentional void formed in inter-metal dielectric (IMD). It brings about reduced coupling capacitance, and so can be used to improve circuit timing. Airgap can be utilized in a limited number of metal layers due to its high process cost. For given airgap layers, two problems should be addressed to insert airgap: relocate some metal segments in non airgap layers into airgap layers (called layer reassignment) and determine the amount of airgap for each metal segment in airgap layers (airgap insertion).
PROJECT DETAILS
KEYWORDS Airgap
Related Publications Integrated airgap insertion and layer reassignment for circuit timing optimization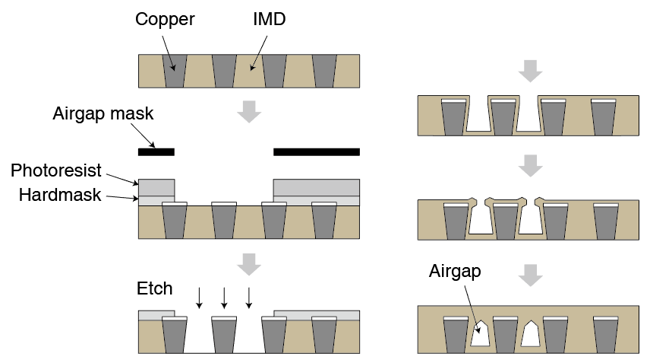 Self-Aligned Double Patterning
Redundant via (RV) insertion helps prevent via defects and hence leads to yield enhancement. However, RV insertion in self-aligned double patterning (SADP) processes is challenging since cut optimization has to be considered together. In SADP, parallel one-dimensional metal lines are divided into signal wires and dummy wires by line-end cuts. If an RV is inserted, signal wires need to be extended to connect to the RV. To this end, an additional cut, which we call RV cut, is introduced to make a space for the extension. Since RV cuts and line-end cuts are manufactured with the same mask set, design rules between those cuts have to be honored, which incurs proper distribution and mask assignment to individual cuts. In this article, we address a problem of integrated RV insertion and cut optimization.
PROJECT DETAILS
KEYWORDS RV insertion, SADP
Related Publications Cut optimization for redundant via insertion in self-aligned double patterning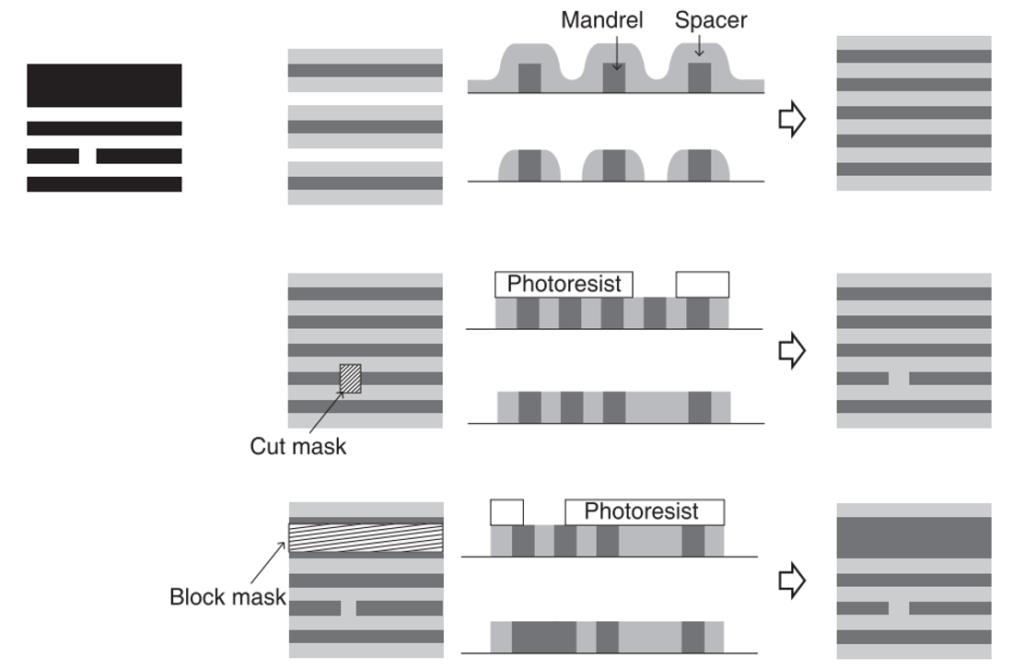 Crosslink
Crosslinks may be inserted in a few clock tree nodes to reduce on-chip variation induced clock skew, simply called OCV skew. A change in clock transition and clock latency should be accurately estimated and be reflected in crosslink insertion algorithm, which we study. Fast estimation of OCV skew is important, which we also address. Crosslink insertion problem is modeled into a graph, and is solved through integer linear programming (ILP) as well as a fast heuristic.
PROJECT DETAILS
KEYWORDS OCV clock skew
Related Publications Crosslink insertion for minimizing OCV clock skew